Lower back pain aggravated from lack of activity. But wasn't able to exercise due to the pain. Progressive sessions with Dr. Molly allowed me to alleviate the pain and resume exercises that built lower back strenght. I can now ride my bike, split wood, even kayaked without pain. Mike Farmer
About three years ago I started to be bothered with muscle spasms in my back. I also had dizzyness from sinus and stomach problems. One day I went down with spasms in my back I had alot of pain. I decided that I would go next door from my work to see if Dr. Molly could help. She definitely did help me. After the first adjustment the pain let up and after just one more visit the pain was gone in my back. She also helped with my dizzyness and my stomach. I come once a month to Dr. Molly because I am 66 years old and very active. Dr. Molly keeps me fit. PC
I started seeing Dr. Molly in July for back and leg pain. I couldn't lay on the chiropractic beds without being in pain. I could not stand for more than I0 minutes without my right leg burning and aching. I had been to six weeks of PT with no relief. I has an MRI in late June, resulting in a herniated disc of L1and L2 and a bulging disc at L4 and L5 with degeneration and stenosis. The neurosurgeon wanted to perform a laminectomy which I really did not want to do. Dr. Molly asked to try Chiropractic help for couple of months. I started going to her 3 times a week for 4 weeks, then twice a week for two and am now going once a week. I have no more leg pain and am back to playing golf! TS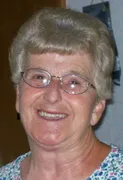 Fell down 22 stairs backwards and broke my 3rd bone in my lower back-alot of pain. I gave it up for awhile because of serious skin cancer operation on my nose. Thought I couldn't go, because of laying my face down for a treatment. One day her secretary met me on the street, and asked why I was not going anymore. I told her and she said I could get adjusted standing up, which I did not know. Thank God I have a family home ( Dr. Molly's) that cares about my health. CD
I have had back problems for a while. Yesterday when I woke up I saw Dr. Molly and after a few hours of my adjustment I felt so much better. SC
Thanks to Dr. Molly I can walk as good as I did before my back acted up. I was real bad. VG
I was having alot of mid-back pain and any quick movement was very painful. I couldn't turn over in bed without terrible pain. Since I started coming to Dr. Molly and had only a couple treatments, I already started feeling a big difference. It is remarkable how I feel now and I'm back walking 2 miles about 3 times a week. MB
2000 My son Joseph 12 was seriously injured from a fall. He suffered a brain bleed and visited 2 ER's and was bed ridden for 3 months. He suffered from chronic back pain, sleepless nights. He came to see Dr. Molly and he feels much better. AC
Over the years of hard labor using my back to unload heavy product my spine was in serious misallignement along with herniated disks. Being an active busy person the worst had happened, even though going through several MRI's, EMG's tests could not determine the cause directly influencing my immobility. I went through it all and Chiropractic was the only thing that I hadn't tried. Thank god for Dr. Molly. It was a tough painfull road but it was worth it. Being able to walk again means everything to me. MG
I had a pain in my lower back, that went down my left leg. I could not sit down or I would be in pain. I could not sleep more than 3-4 hours per night. My doctor gave me a pill for the pain but it did not help. They can help you when no body else can. RC
My back and hips hurt for years. So I went to see her and she helped me right away. In a hour I felt better and it seemed so good not to be in pain. BT
Back pain going down both legs. There is nothing I haven't tried. If anyone leaves here with pain it's because they did not follow through with their appointments. Thank you Dr. Molly for being the wonderful Doctor. that you are. MB
Lower back pain down legs;edema in feet. Have tried excersices, and pain meds. With Chiropractic the pain goes and I can move without fear. It is wonderful that something so simple can be so effective. LK
I am here for my monthly maintenance. I come here once a month so my back is always aligned! I've tried medicine, back massages, and heating pads. This is the only thing that works. Dr. Molly is a God send. It has completely made my back not "hurt" anymore. I also have my knees adjusted every time I come because I have bad knees. She has even cured the tendonitis in my wrists. HR
Auto accident caused bad back pain, neck pain and headaches. Muscle spasms, numbness, right side weak, arms and legs lock up. I see her two times a week. I'm able to at least straighted up, helps headaches, unlocks my arms and legs. BA
Back pain and neck pain. Tried the use of medications. With Chiropractic I have no back pain and very little neck pain. JM
Chronic lower back pains and frequent muscle pulls. Tried reducing my exercise and used "Bengay" After a few visits it first relieved my immediate pain. Then I noticed more freedom in my movements during my exercise and also reaching new plateaus in my workouts. Besides that I noticed my allergy symptoms improved bettering my breathing. GC
Lower back and hip pain caused by a bulging disc. I saw my primary doctor, and orthopedic surgeon, and had 3 epidurals. With Chiropractic the pain started to subside after approx. 6-7 weeks. I am now pain free for the first time in 15 months and only have a little pain after a more stressful thatn usual day. JL
Lower back problems that were very painful!! Traveled down my legs very uncomfortable. I tried the Chiropractic that used the hand manipulation of the spine which seemed to cause more pain for my type of problem. I believe in Dr. Molly 100%. For years I have gone to Chiropractors but I hated to go! I knew that it would help but did not care for the hand manipulations. Dr. Molly uses such a gentle approach. My back is fully healed and I am very happy! SC
Lower back pain, hump on top of spine. Starting to slouch. Tried Advil, forcing self to sit up straight. Found that the result is that this course of treatment causing more back pain. With Chiropractic adjustments the back pain has been relieved. Finding it easier to sit up straight. Also have found that I have not had a headache in 2 weeks and that used to be a daily accurance. JB
Severe back, neck, leg pain as a result of Fibromyalgia. Tried medications, bed rest, steroids, the list goes on. Now I am more relaxed in movements, with less pain. I have increased range of motion. I feel better about myself. BB
Back pain, depression, TOS(thoracic outlet syndrome) pain in shoulder, arm back of neck and headaches. Tried medications and PT. Now no pain in back. Dr. Molly makes me laugh. My neck and shoulder are much better. KH
Low back pain, with pain going down right leg. Have tried meds, heat, Advil, and saw Dr. Leahy. Within 3 visits the pain was just about 100% better. I could stand straighter without pain, walk, move around much easier. Also I seemed to have more energy, because the pain was gone! SA
Back condition that progressively worsened. Have tried meds, and PT. Now I have better stability, and it has helped my health in general. BA
Horrible pains in my lower back. Was unable to work. Advil was not helping. In under a week I was 95% better. In 2 weeks I was back to 100%. LB
My back was "out" seemed like it was pulled. I had tolerated it so many times I would let it heal itself. I have high hopes that with this help I can no longer pull my back out. TB
Lower back pain left side due to 4-5 degenerating disc. Now it's the right side in the sacral area of my back. I had difficulty walking-used cane. Chiro has helped a great deal- Chiro is not my first experience with back pain-It's been my life for 21 years. LD
Severe paralyzing pain in low back and hips. The pain was so intense that I could not move. I have suffered with this for 11 years after injury in the army. With 2 weeks Dr. Molly put 4 bones back in place that were out of place. After 11 years of suffering, my back and hips feel great, no more pain. HA
Lower back and knees. Tried pain meds, PT, and breast reduction. Dr. Molly managed to get rid of the pain. I wasn't able to shovel snow before, and last week I was able to shovel most of my deck with no pain and was able to work the next day. CB
Lower back pain going down both legs. Had tried everything. I'm pain free for the first time in months really I should say years. I am 73 years old and am able to care for two of my great grandchildren. MB
Low back pain and in my leg. They have helped me 100%. My pain was bad and in about three visits I was alot better. CB
Lower and mid-back pain. Chiropractic care has helped me by relieving all pain and tension in my back. When I am feeling good I am happy. When I am uncomfortable I am miserable. AF
Lower back pain. No more lower back pain now. JF
Severe back ache that lasted several weeks and didn't go away. Couldn't sleep the night. After about 5 visits I feel great! No back aches. I feel healthier, even lost a few pounds. Yes! CL
Pain in lower back and down left leg. Tried just heat and medicine for pain. Chiropractic has helped by putting things back in line. SR
Came in to have my back and and neck realigned after being in a accident in which I fell on ice and also after the birth of my son. Now when it rains I don't feel it in my lower back and shoulder blades anymore. I feel better, I stand up straighter now. DV
Back neck, knees, foot all hurt. Could not walk very well. Too much pain. Had inflammation in toe that is all gone. I can now wear shoes without pain, and I can walk even run. Knees are much better. Neck and back are much improved though still have some pain now and then. EW
Back pain more specifically lower back, neck and shoulders. I am a true believer in maintaining a healthy spine and Dr. Molly is the greatest! TC
Had pain in back and right arm. Also right arm was going numb. Couldn't sleep at night. Pain pills-which didn't even touch the pain. No longer need to carry my right arm around on a pillow to get some relief. Sleep better at night.
Tendenitious problems, Sciatic nerve, bulging disc. Tried therapy, and exercises at home. I always feel better when I visit Dr. Molly. What she does sometimes feels like a miracle. I came in crying one day I could hardly walk I was in so much pain. I left feeling like I could run and jump out the door. JT
Low back pain. Tried exercise and pain meds, also surgery. Chiropractic has helped alot. LO
Lower back pain due to a diffuse disc bulge-the sciatic nerve. Has tried other Chiropractic providing vitamins-food supplements and physical exercises. I surely would recommend Dr. Molly to anyone who needs special help with a backache. MM
We value our patients' experience at Back to Health. If you are currently a patient, please feel free to complete the following Client Experience Questionnaire. The Questionnaire is in Adobe Acrobat format, and requires the free Acrobat Reader to view.
Download & Print Questionnaire
Dr. Molly Keefe