What is Nutrition Response Testing?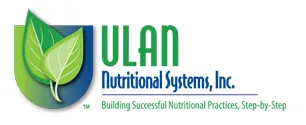 Nutrition Response Testing is a non-invasive system of analyzing the body in order to determine the underlying causes of ill health. When these are corrected through safe, natural, nutritional means, the body can repair itself in order to attain and maintain more optimum health.
Nutrition Response Testing is very precise and scientific. However, if I were to analyze you using Nutrition Response Testing before it was explained to you, you might find it strange, or simply not believable - only because it is probably very different from anything you may have experienced before. Basically, with Nutrition Response Testing, you may be tested laying down or standing up. The doctor first tests to see if the case is 'open to healing' and to see if any 'neurogenic switching' has occcured. The practitioner will do a series of 13 separate muscle tests. If the test is weak(as occurs in most cases), we know that there exists a problem iwithin the body system we have tested. The practitioner then does a series of test to see if your body can handle the digestion of the supplements. After that is completed, your supplement dosage will be tested. One aspect that is extraordinary is the fact that each person is tested to see what she/he needs for supplements. No more guessing about your health or wasting money on supplements. The other fascinating aspect of this testing is inter-examiner reliability. (Which means if two trained doctors do the testing on the same person there exists a 92% chance of the same decision being made. That is simply amazing!)
Muscle testing is strange to watch but as a patient it is so believable. You can actually experience each muscle test and the results usually make perfect sense to you. No one was more skeptical than me. As a result, I studied Nutrition Response Testing extensively to realise that the validity of the testing was real.
If you want to get healthy and stay healthy, it is important that you understand what Nutrition Response Testing is and what our recommendations are based upon. Ask your physician as many questions as you need. We find that patients who are not educated are less likely to follow through and actually do what they need to do to get well. You need to establish commitment because nutrtional healing takes time - sometimes up to 3 months in order to see any results.
The results we have been having with Nutrition Response Testing are often in the 90% and better range. In summary:
1. Through an analysis of your body's reflexes, we help you to determine the exact nutrients you need to supplement your diet, in order to bring about balance and better health.
2. We make these highly concentrated therapeutic formulations available to you in tablets, capsules, or in powdered form to supplement your current diet. That's why they are called "food supplements."
3. Depending on your individual situation, we might also require that you make some specific changes in your diet & eating habits, and in your routines, in order to bring about the best possible results.