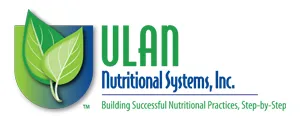 Most people who seek chiropractic care have the following concerns;
One or more health conditions that have become chronic

Conventional medicine did not provide solutions

Your health conditions have impacted you in every facet of your life

The passage of time has either left your condition unchanged or increasingly unmanageable.
If any of these statements descibe your current condition, Nutrition Response Testing may be the solution to increased understanding of your healthcare concerns. With more knowledge, restored health is something that is within your reach.
Our long-term experience in a wide variety of cases tells us the first thing we must determine is whether or not you are a "Nutrition Response Testing Case." If someone is NOT a "Nutrition Response Testing Case" then it is unlikely that Nutrition Response Testing will ever help you. However, if you are a "Nutrition Response Testing Case", then, in our experience, it is our belief that nothing else will help you as much.
If our analysis indicates that you are not a Nutrition Response Testing / nutrition case, then in all probability, while nutritional program may give you some limited benefit, it may not give you the maximum results you desire.
We wish you the best of luck in your quest to take back full responsibility for your health. Just remember to do it one step at a time, and that we are here to guide you in that quest.
Once we accept your case, you can count on us to do everything in our power to help you achieve your health objectives, and to help you achieve a healthier, happier life.