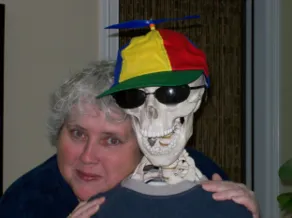 Dr. Molly Keefe has been a licensed
Chiropractor since 1995.
Dr. Molly Keefe has been freeing people from pain since 1995 in her clinic in St. Albans, VT. As a Chiropractor with experience, our professionals are committed to promoting the health and well being of her patients.
Dr. Keefe uses a "whole person approach" when taking care of her patients. By combining the very best hands-on-technique, state of the art physiotherapy procedures, and providing the newest and best natural vitamins and mineral supplements on the market today, Dr. Keefe is able to help you to accelerate and/or maintain your journey to good health.
Education:
1991 SUNY PLATTSBURGH - BACHELOR OF SCIENCE - IN VITRO CELL BIOTECHNOLOGY AND ENGLISH
1995 LIFE COLLEGE OF CHIROPRACTIC - DOCTORATE
1995 ACTIVATOR BASIC PROFICIENCY, 2001 ACTIVATOR ADVANCED
CV AVAILABLE
Licensure:
1995 NATIONAL BOARD OF CHIROPRACTIC EXAMINERS
1995 PHYSICAL THERAPY CERTIFIED
1995 STATE OF MAINE CHIROPRACTIC LICENSE
1996 STATE OF VERMONT CHIROPRACTIC LICENSE
Memberships & Associations:
AMERICAN CHIROPRACTIC ASSOCIATION
INTERNATIONAL CHIROPRACTIC ASSOCIATION
PAST SECRETARY OF THE VERMONT CHIROPRACTIC ASSOCIATION
FRANKLIN COUNTY CHAMBER OF COMMERCE
VERMONT STATE GUARD - 1ST LIEUTANENT
BUSINESS FOR SOCIAL RESPONSIBILITY
VERMONT RETAILERS ASSOCIATION